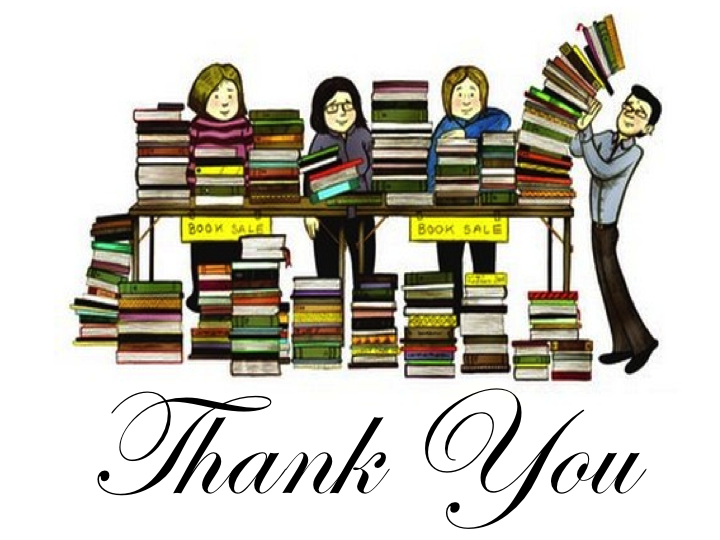 We count on the contributions of so many!
~ We count on the generosity of our community to provide donations of books and media for our sale.
~ We count on a few dedicated volunteers to screen and sort those donations to ensure that only quality materials are kept
for our sale and the rest is donated to others or recycled.
~ We count on other volunteers, especially our student volunteers, to set up tables and shelving and to do the heavy lifting
that comes along with moving boxes of books onto the sales floor.
~ We count on volunteers, especially the Pace students for their "Make a Difference Day", to organize the sales floor, making
it easier to find specific categories and favorite authors.
~ We count on local small businesses like LAM Design of Pleasantville to support our sale by donating signs and other
professional quality graphic materials.
~ We count on our cashiers during the sale to cheerfully total up purchases and thank customers for their support of our sale.
~ We count on the many shoppers who come to our sale, who know that every dollar we raise is used to support the library
and to expand the programs the library has to offer the entire community.
~ And finally, we count on other charitable organizations to pick up the leftover books for use in other communities around
the world that can benefit from good books.

******************************************************************************************

"The Group" lecture series 2016-17 season:

Friday, November 17th


"Welcoming Refugees to Westchester Communities
Kathie O'Callaghan, Mary Refling and Anne McCool
Here's some of our recent topics......
John Nonna, Esq. presented
"The Constitutional Convention:
What You Need To Know Before Nov. 7th"
**BONUS** View slides from the lecture
Gigi Carnes, WCDPR&C Curator presented
"It's Lovely Here! Glen Island 1879-1923:
Lectures begin at 10:30 AM downstairs in the Community Room at the library
********************************************************************************************
For a calendar of other events at the Library, please visit their website.
---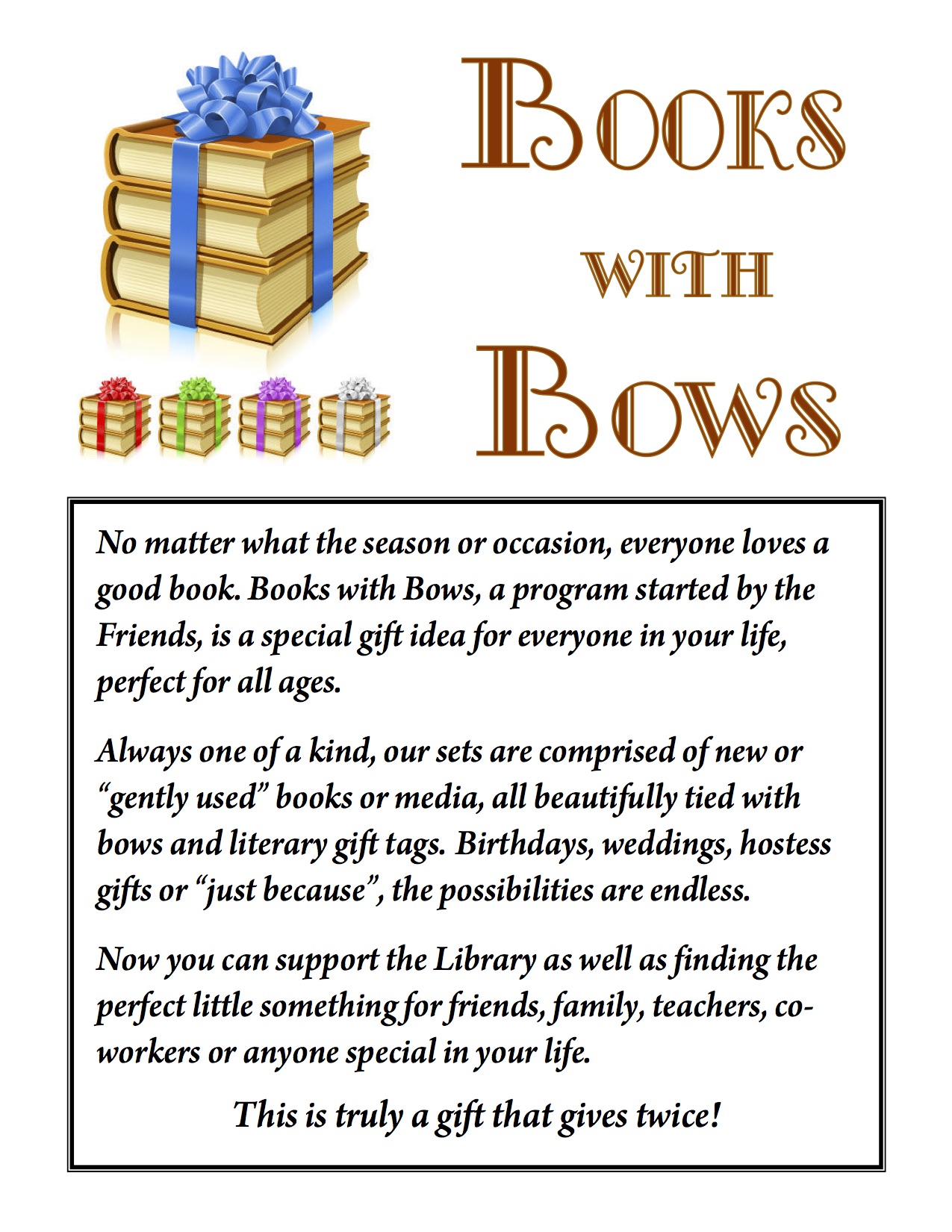 To view past events, Click Here!